Worldwide Luxury Holidays
Luxury holidays are all about indulging yourself in whatever it is makes you happy!
To one person it may be experiencing timeless tradition rich in history elegance, and exotic culture.
Luxury accommodation by an idyllic beach, quite simply, pure escapism in a magical hideaway.
Time for you, time for couples and time for families to create wonderful memories together.
Whatever your needs, we understand your holiday is unique to you.
We have the choice and flexibility to tailor-make your luxury holiday ensuring you get the bestvalue luxury holiday expertly designed to suit your needs and budget.

Email your luxury holiday requirements to luxury@travelmax.co.uk.
Or call one of our luxury holiday experts now on 08715 600 888 and let the journey begin.
Something different ? How about French La Reunion located in the Indian Ocean is far more than a beach holiday destination.Reunion Island is the perfect destination for travellers seeking both a relaxing island holiday and an action-packed adventure trip. Hike the island's unique cirques and the active Piton de la Fournaise volcano. Visit the UNESCO World Heritage status natural park to see the island's native flora and fauna up close. Go canyoning over La Réunion's many waterfalls or take to the ocean with a scuba diving or surfing expedition. The island also features almost 1000km of hiking trails over incredibly contrasting landscapes. Once you've satisfied your adventurous side, kick back under a shady palm tree on the white beach and work on your tan.
3* Iloha charming and affordable from £1599 per person including flights, 4* Blue Margouillat, beautiful boutique style from £1899 per person including flights. The only five-star hotel on Reunion Island,is LUX* Saint Gilles priced from £1850 per person including flights is blessed with a flawless beach facing a shimmering expanse of aqua-blue waters, fringed by a stretch of immaculate sands. Tucked away in acres of beautiful tropical gardens, Creole villas sit in the shade of coconut palms and filao trees, just steps from the coral-sheltered lagoon at L'Hermitage. Best time to visit La Reunion • Like Mauritius, La Réunion is hottest in summer (January to March) and coolest in winter (July to August) • Some rain is to be expected throughout the year, particularly in summer • The east coast is typically wetter than the west, and sometimes rain can be falling in one part of the island but not another • The busiest times are from late June to early September • If you want to see whales, whale watching season runs from June to October • We recommend booking early year-round.
Flying time is approx 12.5hrs via Mauritius or Paris, ideal as part of a two- centre tailormade holiday. Helicopter transfers are optional to your hotel. What a fabulous way to enjoy the amazing scenery and arrive in style!. We are happy to help discuss this exciting destination further with you after meeting our French representitive for La Reunion island just this week we have access to all the answers you need and would love to hear from you with any questions. kind regards from the travelmax tailormade team.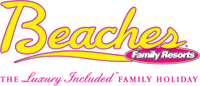 Top Offers This Week
Couldn't include zoneoffers.